The Nebrodi park is the protected natural area of Sicily. It's a very unique place, showing another side of Sicily that many people probably don't know about. At certain moments it really seems to be in some mountain location in northern Europe. Temperatures here in winter can reach as low as -10 degrees, given the altitude and vast forests that greatly affect the climate. In addition to forests here you will also find small lakes, waterfalls and magnificent viewpoints, from which you can also admire the majestic griffon vultures, which were reintroduced to the park a few years ago.
Tip from Topsecretsicily: If you feel like it, you can also book excursions, an option not to be discarded, especially given the lack of comprehensive information and sometimes because of the difficulty of the routes. On this site you will find possible hikes on foot or in a 4×4.
The park was once rich in wildlife, but in the 19th century, due to poaching, various species such as the fawn(The name Nebrodi is in fact derived from the Greek word Nebros, meaning fawn), deer, eagle owl, wolf, bear, and many others became extinct. Fortunately, since 1993 this corner of paradise has become a protected area, at least it has been possible to limit the damage.
Some of these animals have been reintroduced, such as the griffon vulture, golden eagle and roe deer. Roe deer now live in semi-captivity in a certain area of the park, the Capriolo Area , with a little luck, you will be able to spot some.
What to see in the Nebrodi Park
There are 8 main attractions in the park. These are very beautiful and fascinating places, but sometimes also challenging, as you often have to walk for miles on isolated paths in the woods. They are also not all in the same area, so it is better to choose a place to stay overnight, close to a little bit of everything or almost everything, and then move around by car. One possibility would be the small town of San Fratello, which is very small and has very welcoming and warm inhabitants, especially as soon as they notice that you are not from the area.
1. Rocche del Crasto
Here, between the towns of Alcara Li Fusi and San Marco d'Alunzio, golden eagles and griffon vultures, species reintroduced in the recent past, nest. It is an imposing rocky massif, from which you can admire these magnificent animals in flight. Better though book an excursion , venturing by car is definitely not recommended due to the bad roads and the total lack of information.
2. Catafurco waterfall and peasant village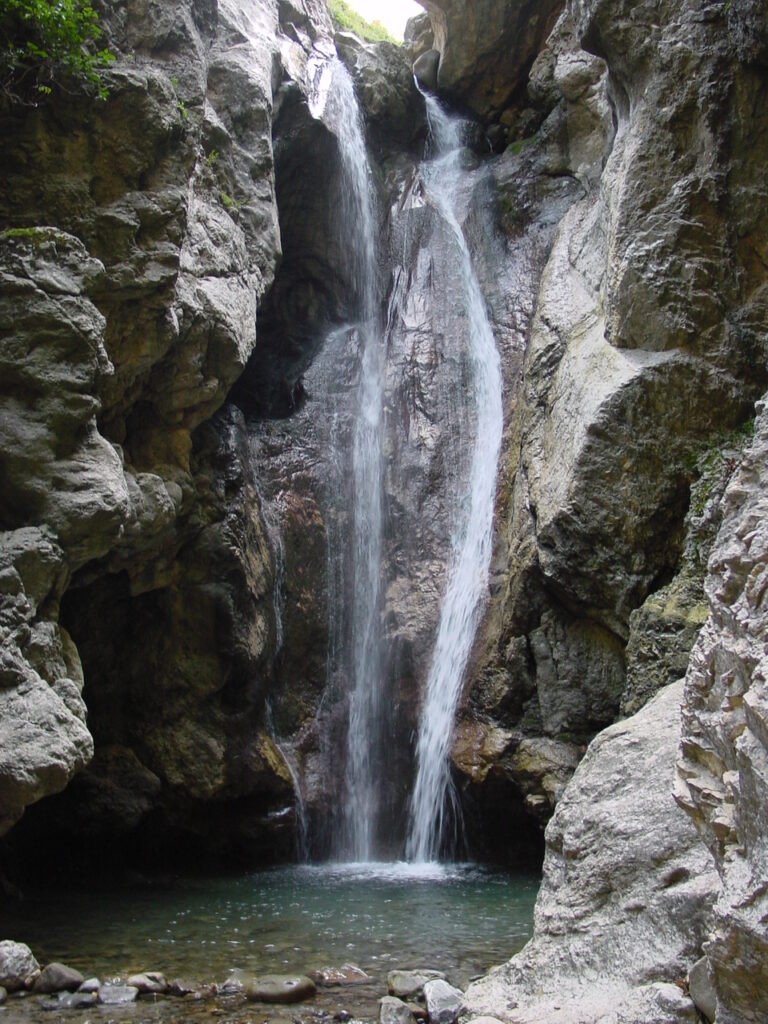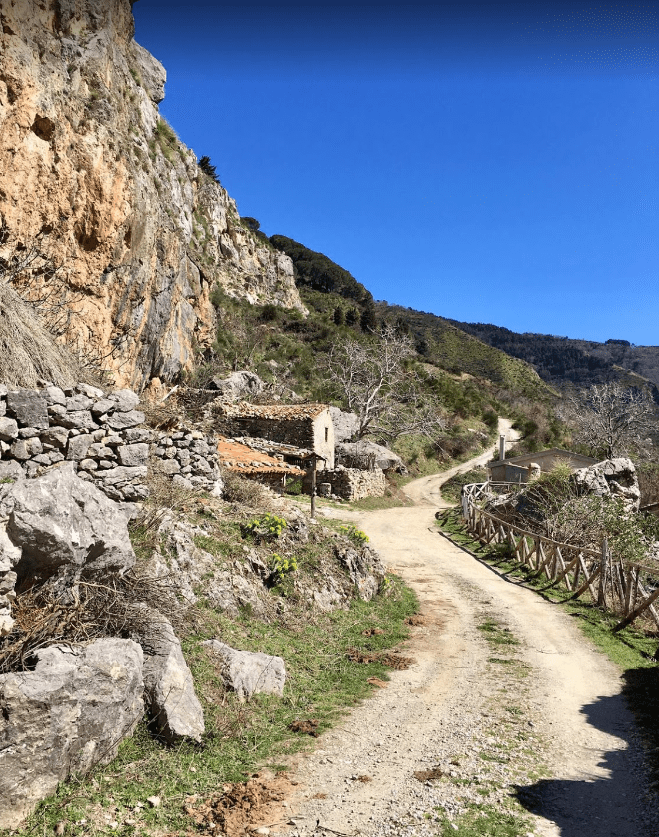 What makes this place special is not so much the fairly small waterfall, but simply the beauty of the surrounding nature.
The walking distance is about 7 km (about 1 hour and a half on foot in total, round trip) both outward and return. It is recommended to leave the car at the kiosk the Waterfall, which you will find at the beginning of the path. The staff is very friendly and helpful, and upon request they will take you by Jeep to the waterfall (However not recommended, as the walk itself is perhaps the most beautiful part of the trip). Here you will be able to eat very well (Excellent chopping boards and sandwiches with typical products) and especially inexpensively.
Along the way you will also come across an ancient farming village, Molisa Village. The houses were built with stone walls only and some even have a thatched roof. An almost surreal scenario, totally immersed in nature, which will also give you wonderful views. Click on the larger map below to see more photos of the village.
At the end of the path you will finally reach the waterfall, where you can bathe and cool off in its very cold waters and enjoy this little corner of peace.
3. Area of the Roe deer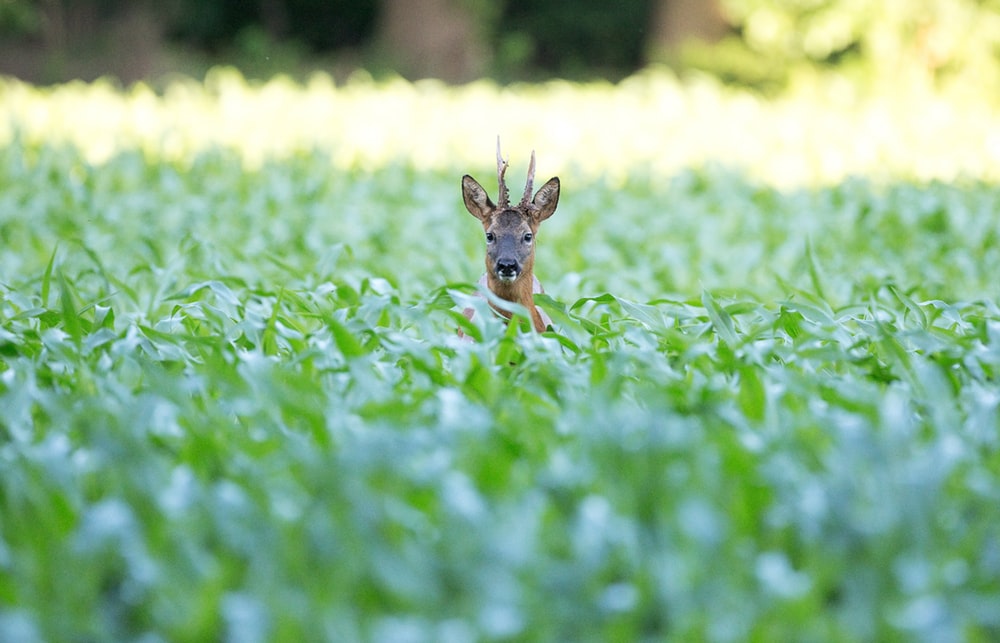 The Roe Deer Area is an area of several hectares where roe deer, animals that once lived in large numbers in the park, have been reintroduced. They live in a semi-captive condition, so it will not be easy to spot them; you need to proceed silently and arm yourself with some patience. Together with a small dose of luck, which never hurts, you can then admire these beautiful animals in their natural habitat.
4. Bosco della Tassita
Here you can totally immerse yourself in the green, in a forest of about 50 hectares, famous for the presence of ancient Taxus baccata, from which it takes its name. The badger is a protected species, as it is endangered and dates back to more than 65 million years ago. A particularly fascinating place at dawn, when the sun's rays penetrate the mist of the forest.
If you are afraid of getting lost or just want to be guided by an expert, the following association organizes hikes in the Tassita forest.
5. Lake Biviere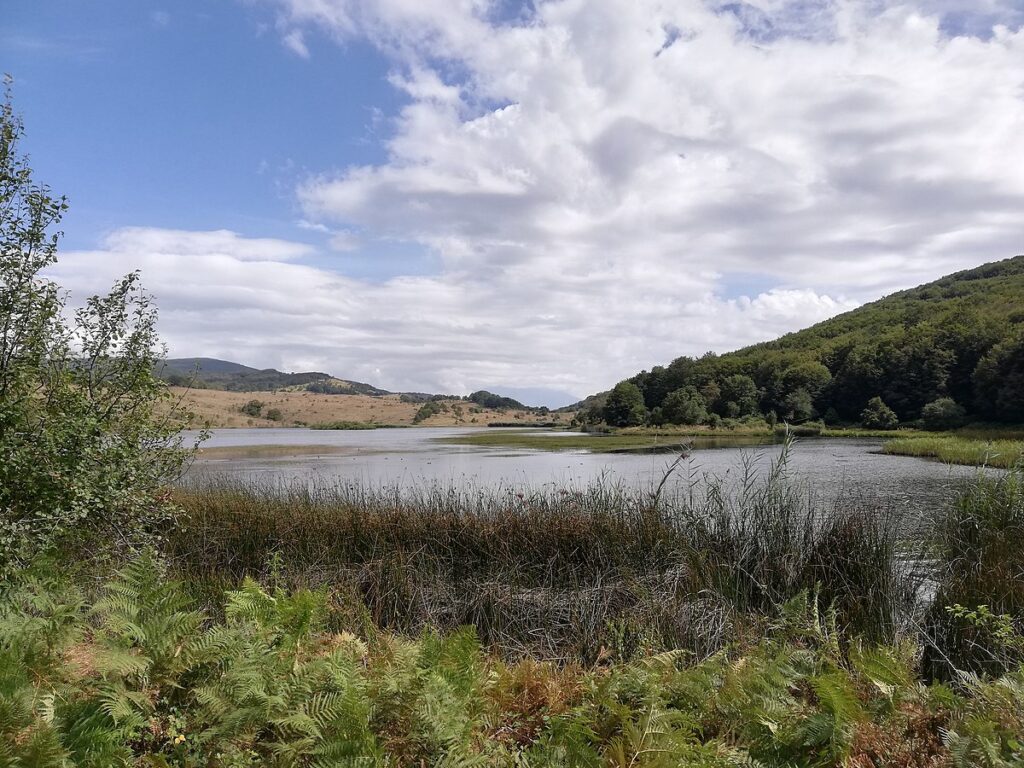 The Lake Biviere is another lake in the Nebrodi Park that is truly fascinating. In fact, from here you will see you can also see Mount Etna, perhaps with snow and in eruptive activity as in the picture.
To get there he arrives Dead Female Hatch and then continue as long as you can with the car. You will then find yourself in front of 2 paths to do on foot, one towards Lake Maulazzo and one towards Mount Soro. Take the path to the Maulazzo lake and then once you reach it you can continue to the Biviere lake. To reach the latter it will take you about 1 hour and a half (8 km), but Lake Maulazzo can be reached after a 30 minute walk.
You can also rely on a guide if you wish. On this site you will find several offers.
6. Maulazzo lake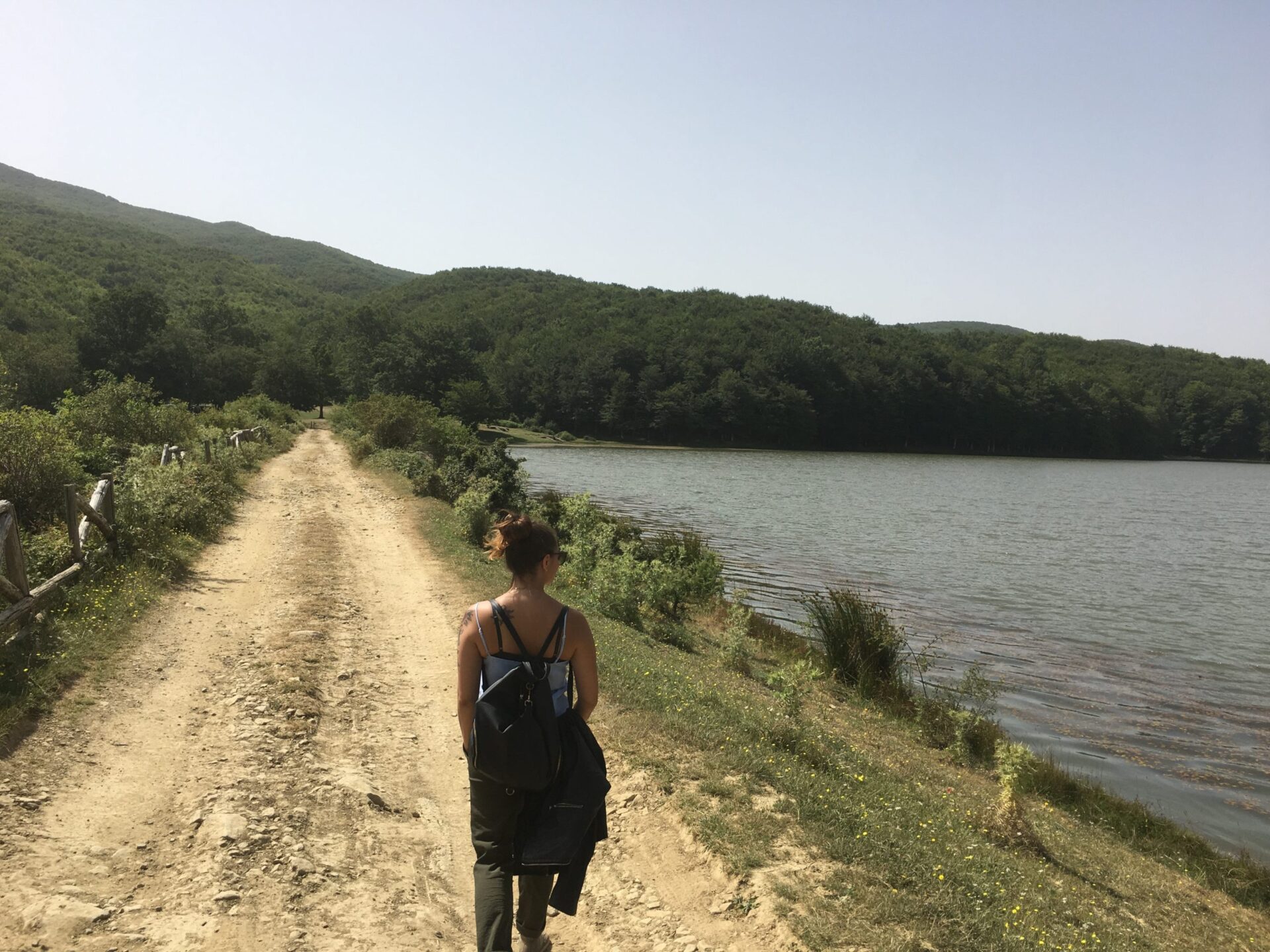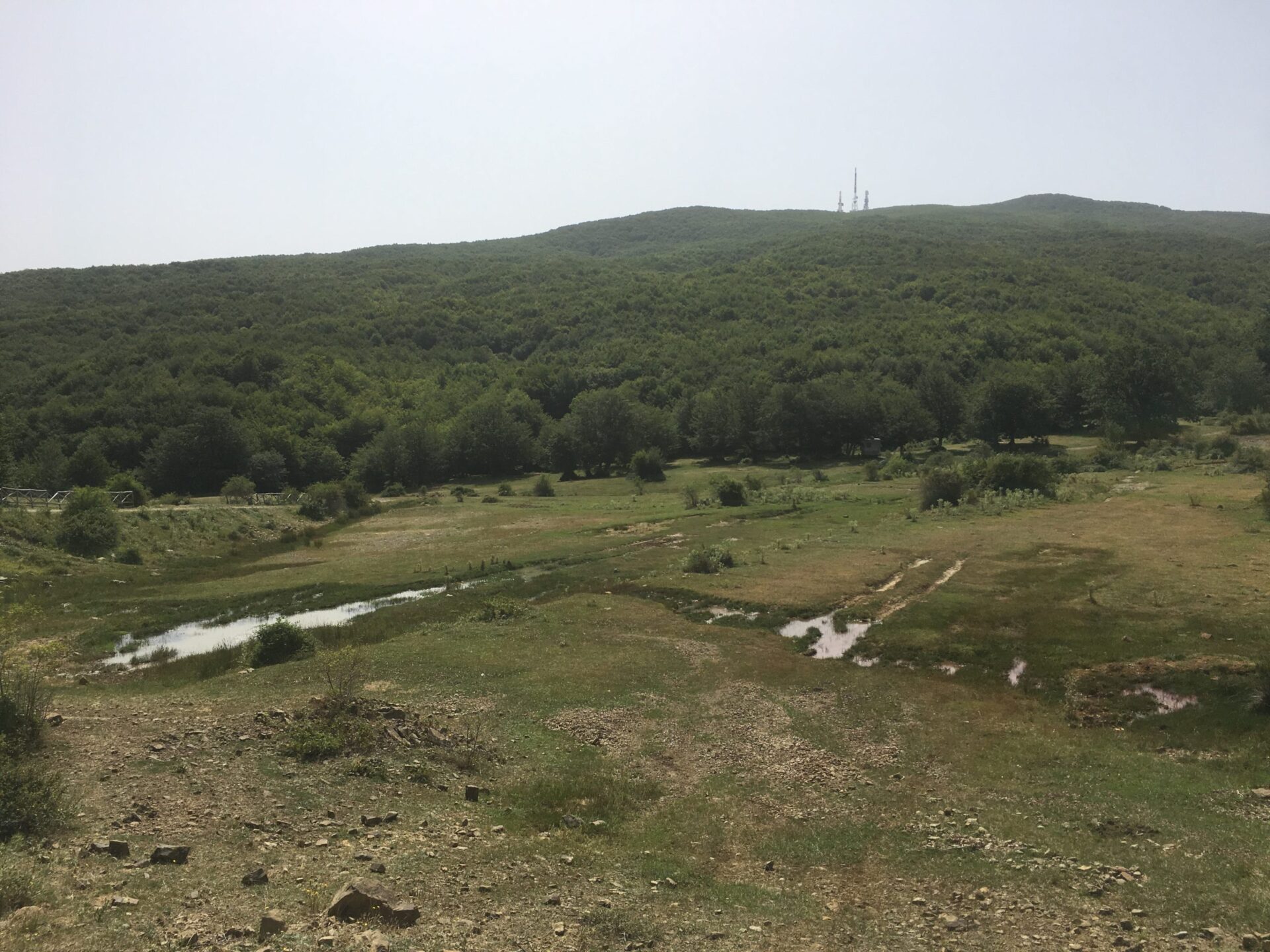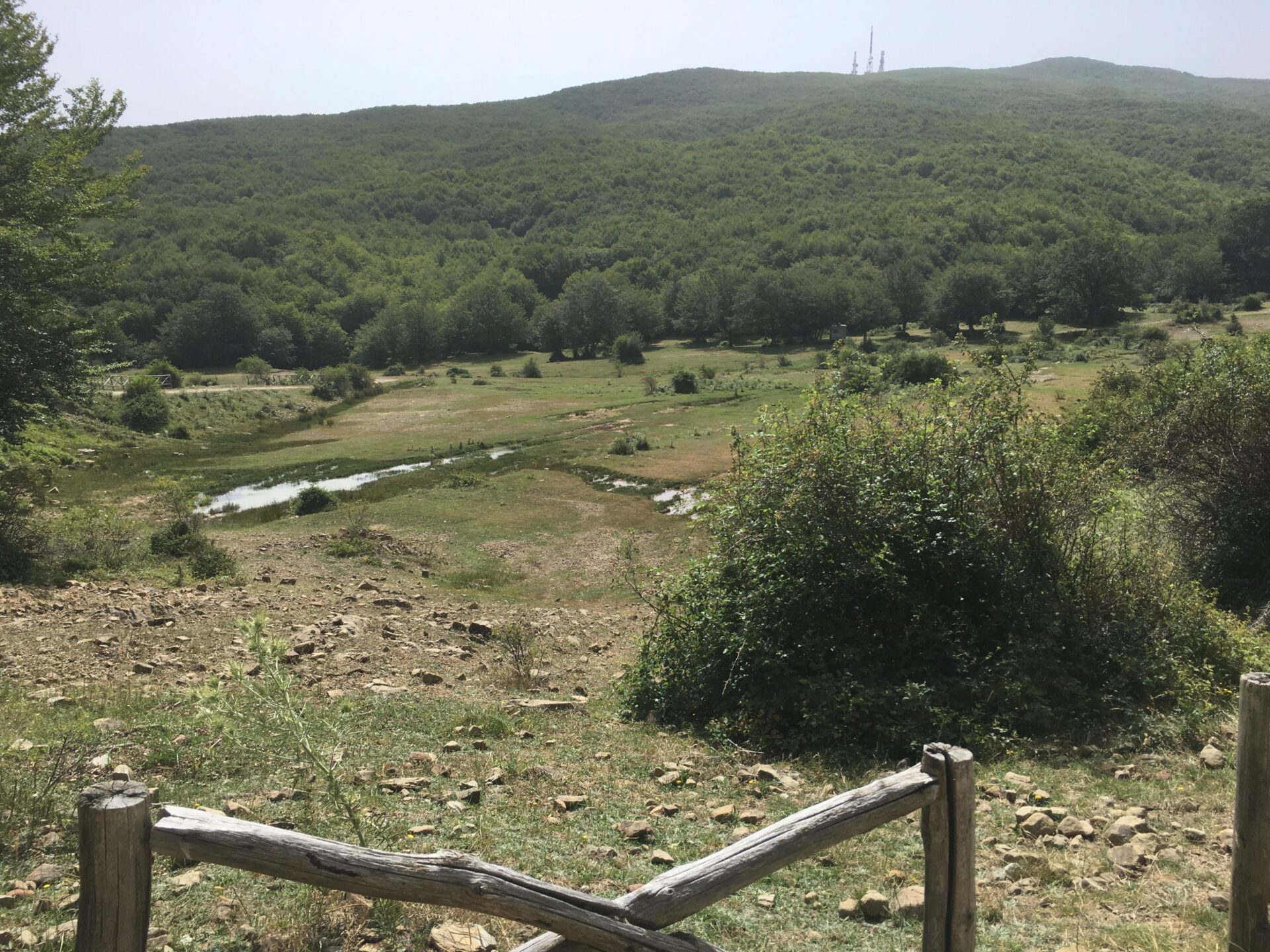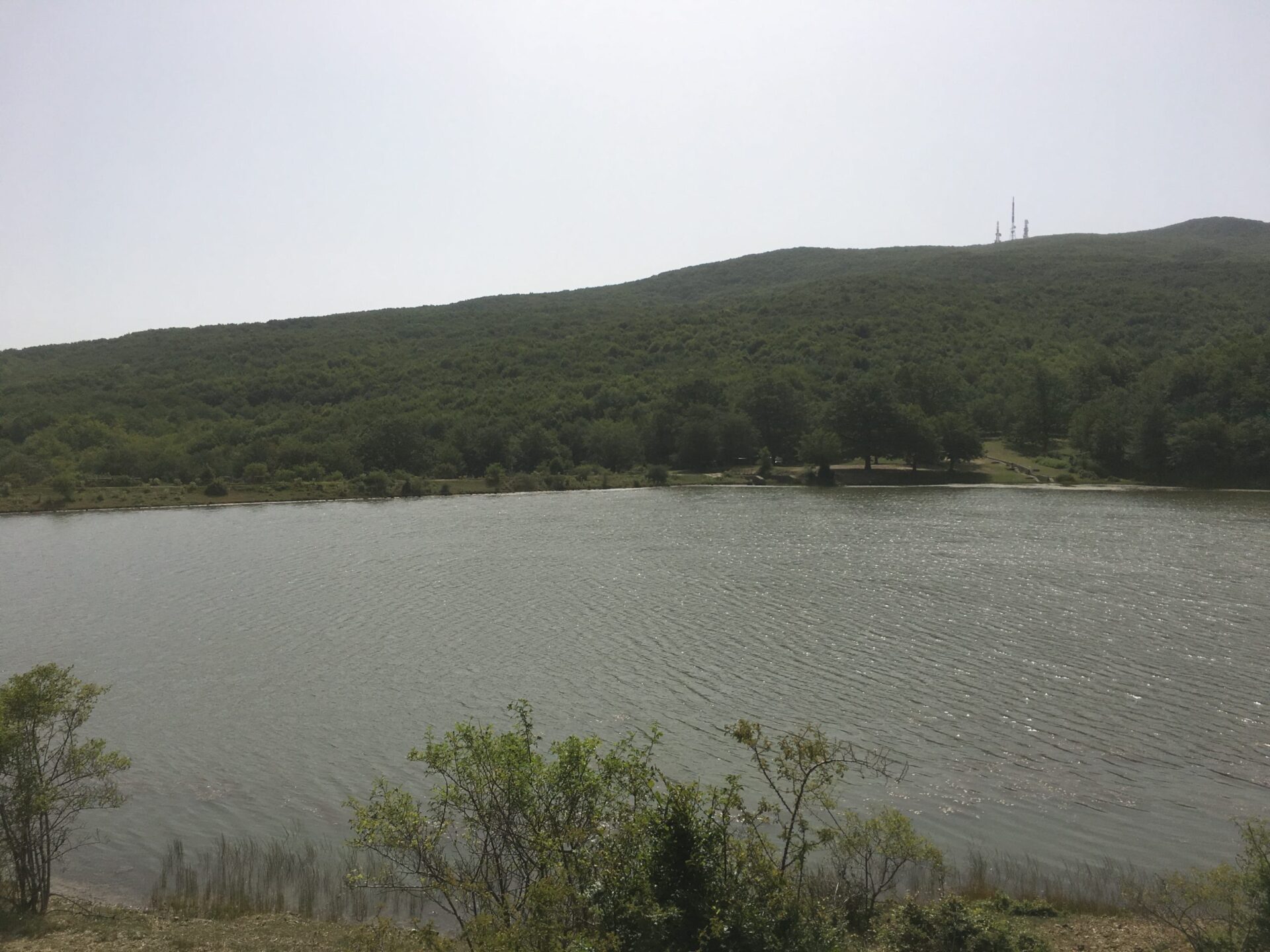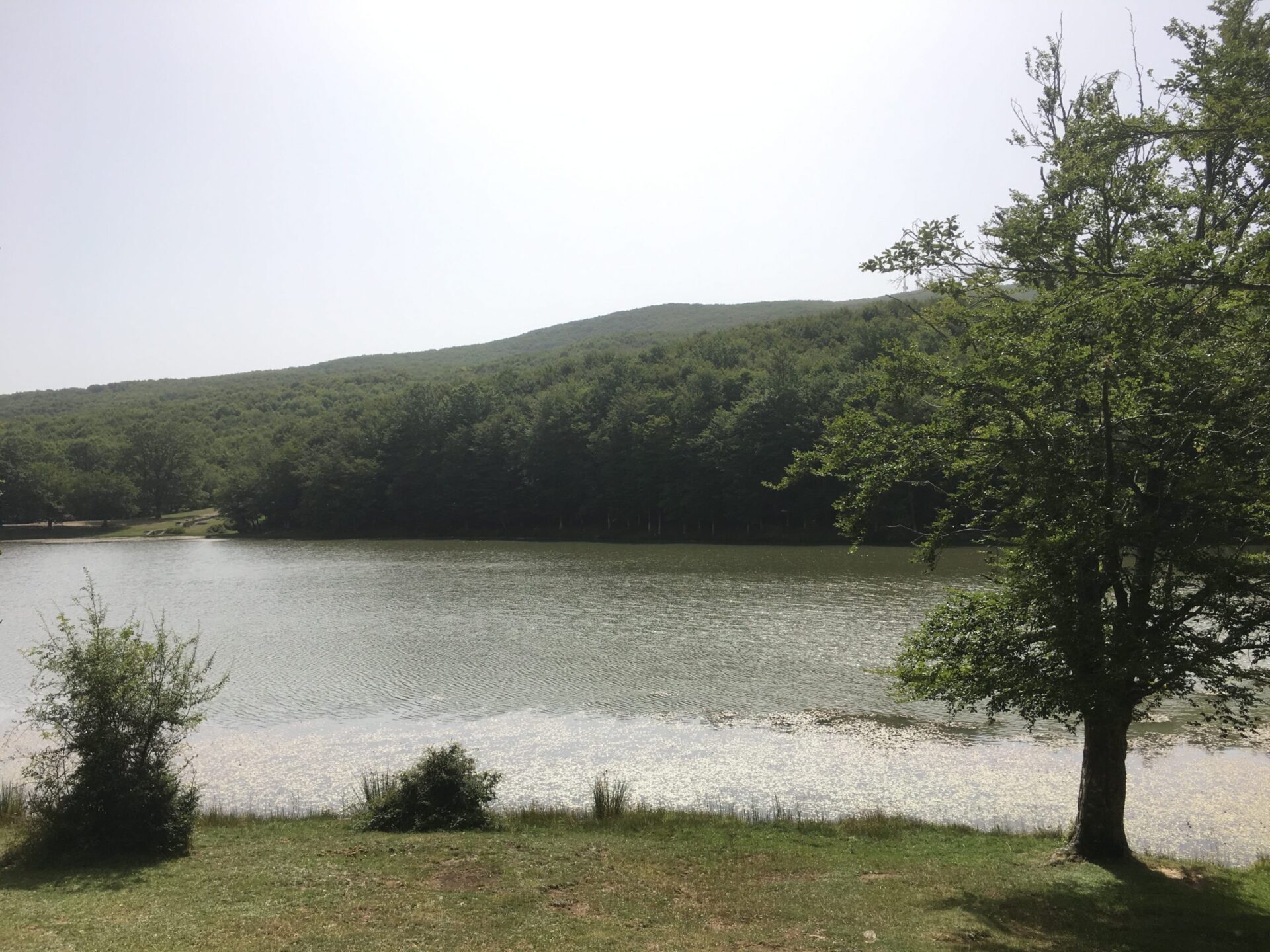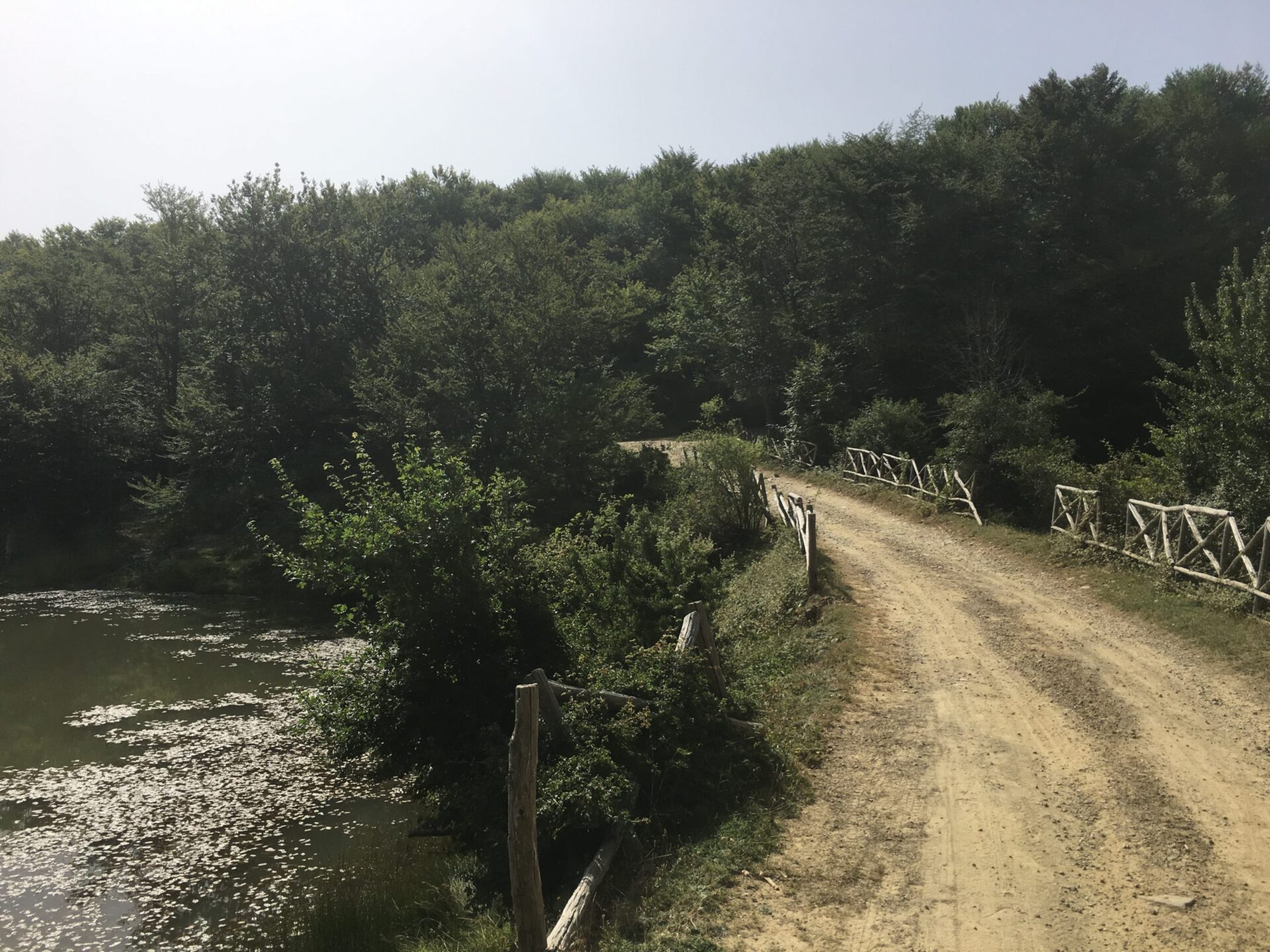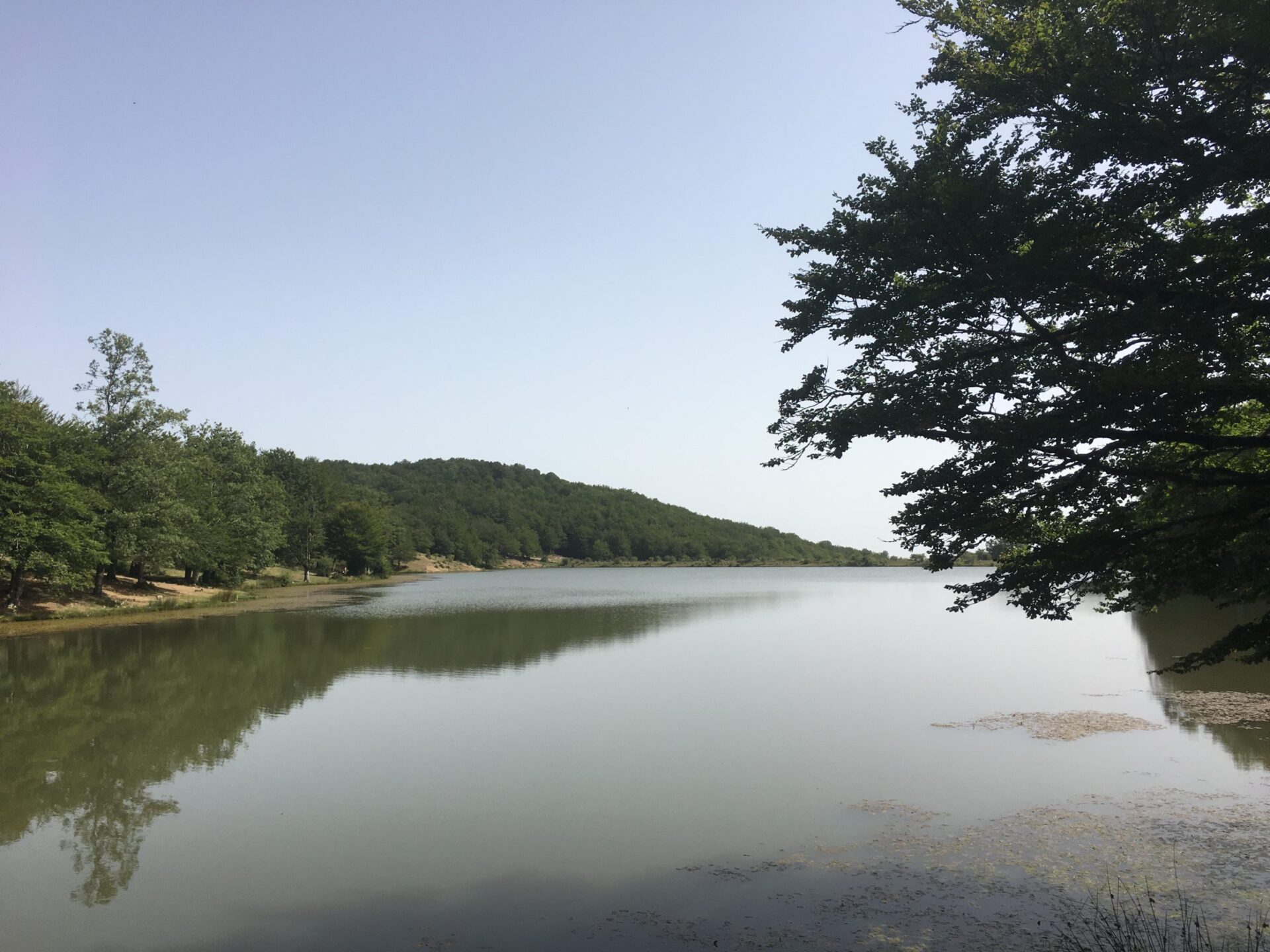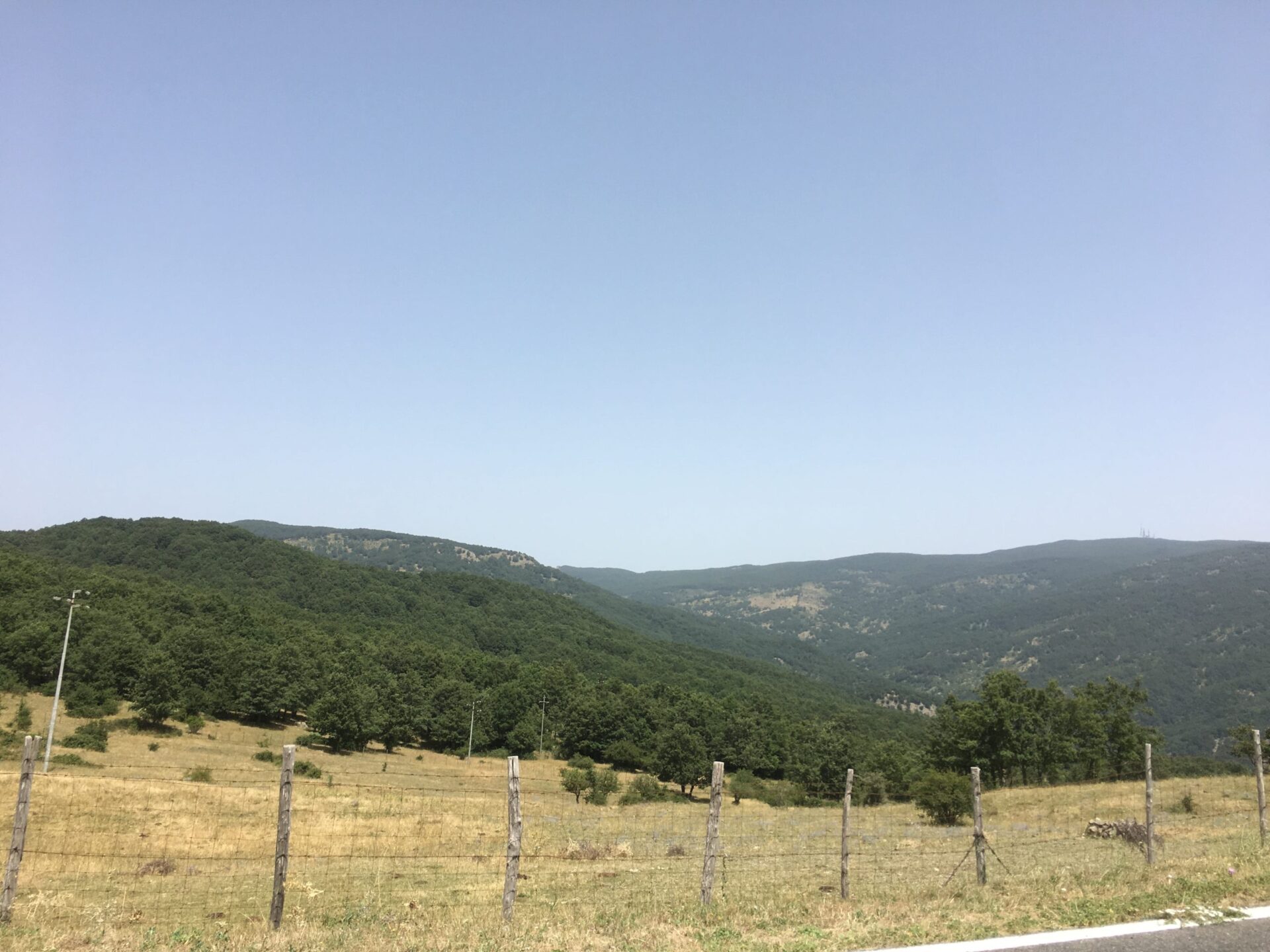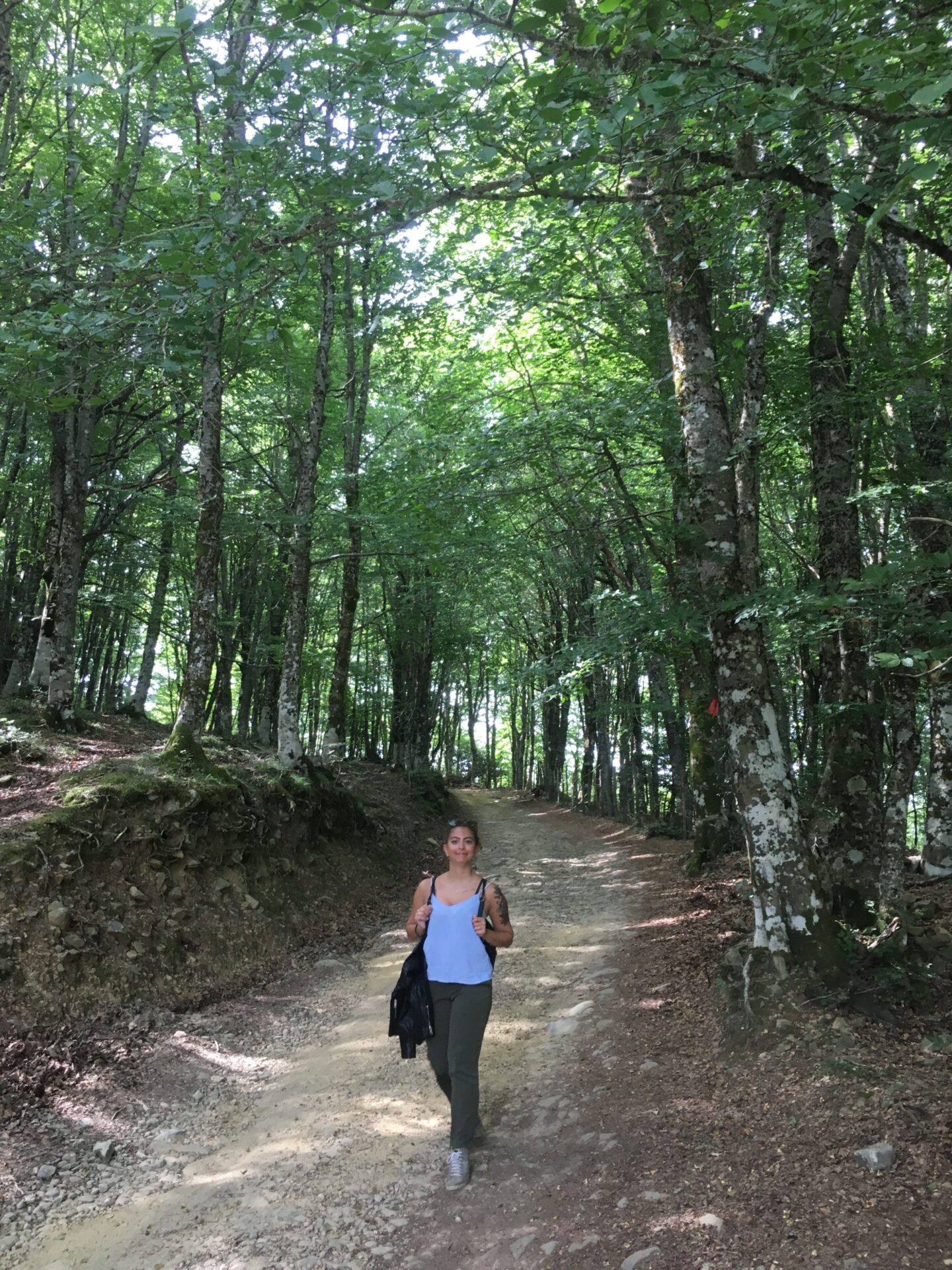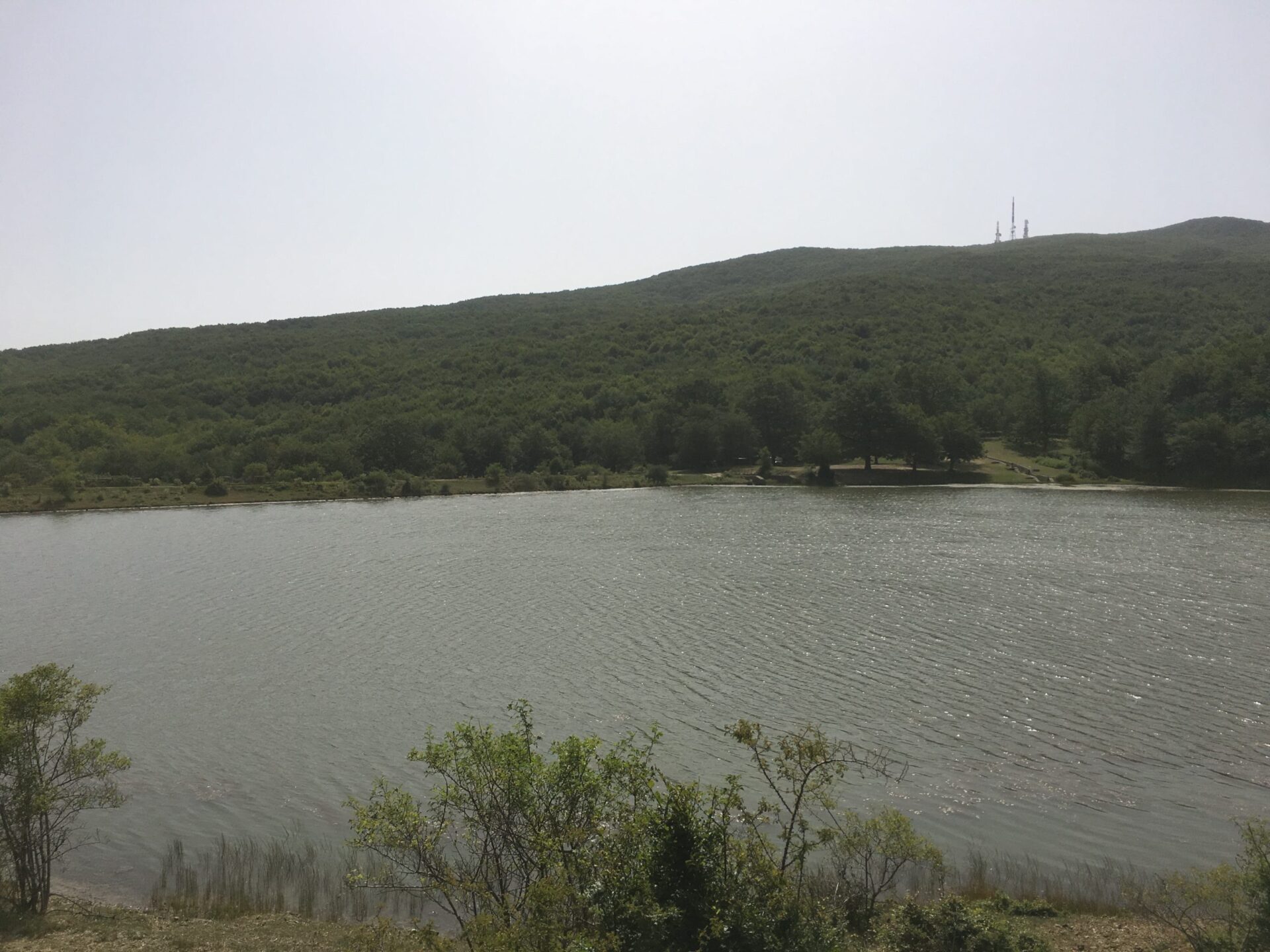 The lake is located near Mount Soro. This is an artificial lake created by the forestry department in the 1980s, a very fascinating place indeed, totally surrounded by nature. To get there he arrives Dead Female Hatch and then continue as long as you can with the car. You will then find yourself in front of 2 paths to do on foot, one towards the lake and one towards Mount Soro. After 2.5 km (30 minutes on foot) you will have reached your destination.
7. Cave of San Teodoro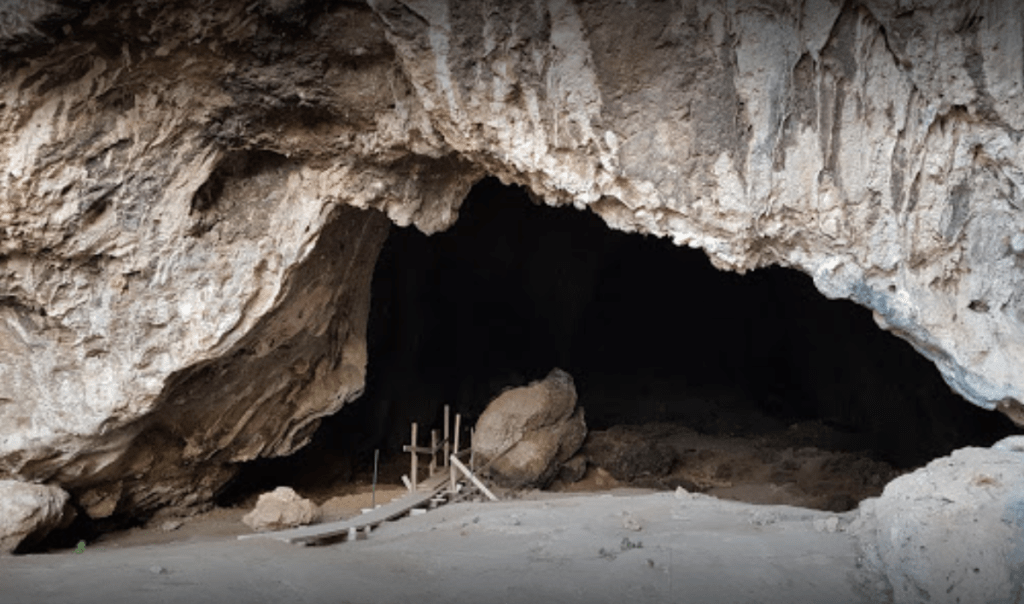 The cave of San Teodoro is located near the town of Aquedolci. This is a very ancient site, where the remains of prehistoric humans and animals have been found. Definitely worth a visit, Here you can find the complete article on the cave of San Teodoro , where you will find more information about it.
8. Top Secret Tip: From San Fratello to Bronte by car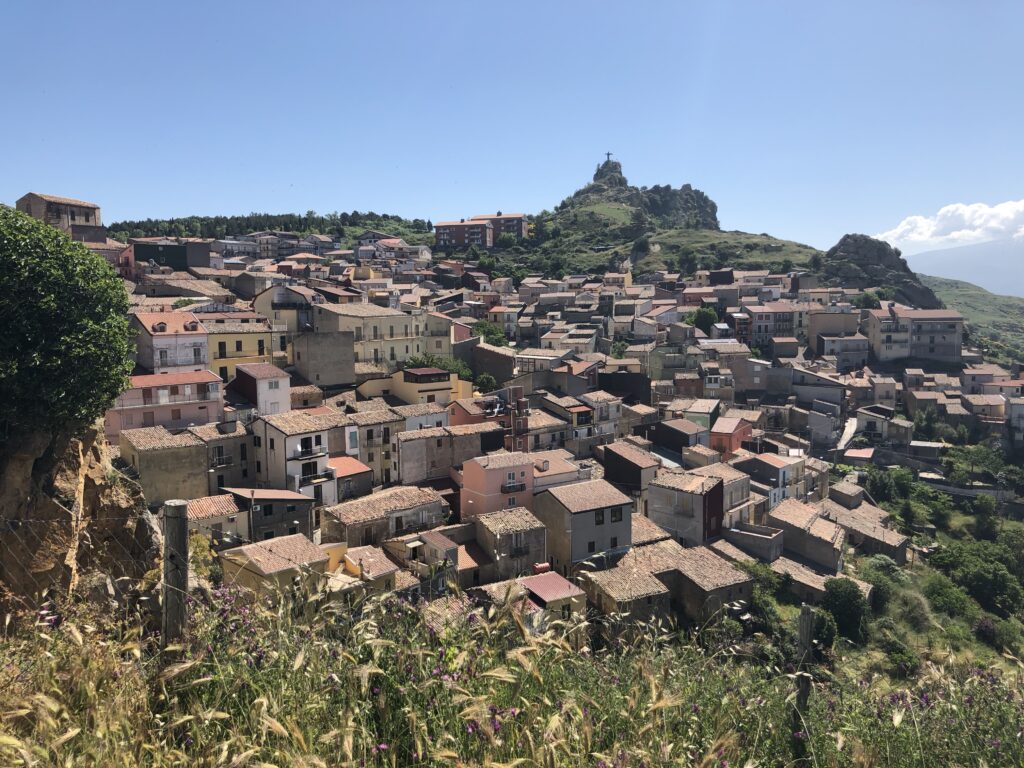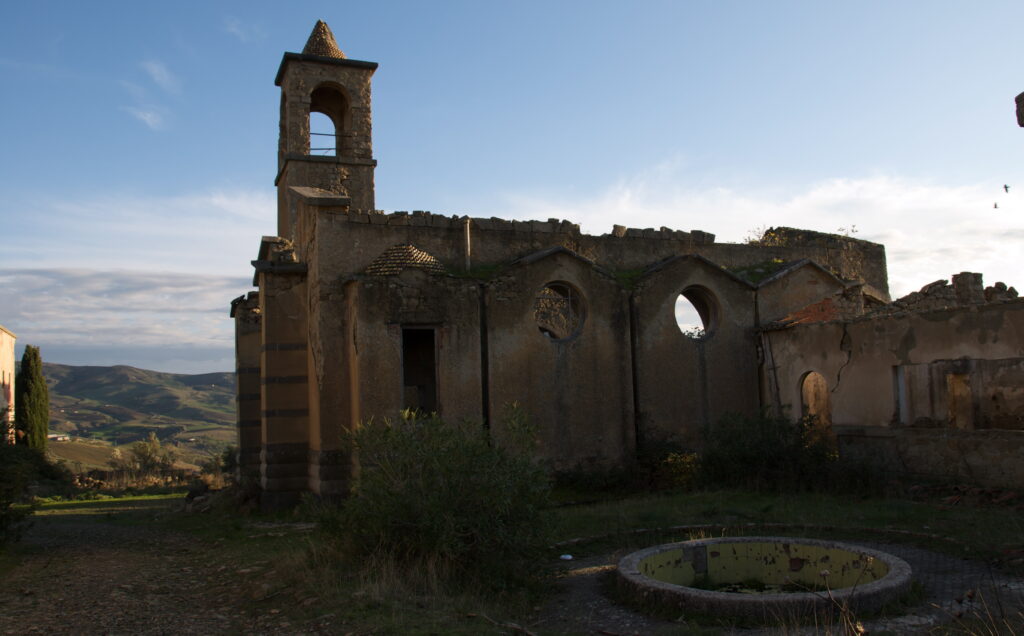 If you have time to spare, drive along the SS289 state road from San Fratello to Bronte (Where you can also buy the very famous pistachio). The scenery is really beautiful, forests, glades, hills and a magnificent view of Mount Etna. Near Cesarò you can also visit the ghost town of San Giuliano, built during Fascism for the peasants and then totally abandoned.
Typical products of the Nebrodi Park
Regarding typical products here you will find a world of goodness: Nebrodi black pig salami, provola, ricotta, pecorino, Bronte pistachio, olives, hazelnuts, sweets and more. Often along the streets inside the park you will come across street vendors of these products, so you can get supplies directly from them. One of these is usually found near Dead Female Hatch .
As for restaurants and typical products, in the San Fratello area, the Relais Villa Miraglia and the Cerro , very characteristic restaurants, where you can taste the typical dishes of the area.
The Nebrodi park is located in the province of Messina. Here you will find tips on what to eat in Messina and surroundings , here instead i typical Sicilian dishes.
Activities loved by tourists in the surrounding area or in Sicily in general
Interactive map of the Nebrodi Park – Points of interest in purple
To locate yourself once in the area, click on the enlarge symbol at the top right of the map.
What to see around the Nebrodi Park
The Nebrodi Park is located in the province of Messina. Here you will find listed the places to visit in Messina and surroundings .