Modica, Known , Scicli , Catania And Ragusa , different countries but at the same time very similar. In fact, all of them are the main representatives of Sicilian Baroque, a new, very flamboyant and decorative monumental style that emerged around the 17th century.
Modica, a hidden gem in the heart of Sicily, is a city rich in history, culture and natural beauty. If you are planning a visit to this fascinating location, you are in luck. In this comprehensive guide, we will explore the main attractions that make Modica an unforgettable place to visit. From its breathtaking Baroque architecture to its renowned chocolate production, discover everything there is to see and do in Modica.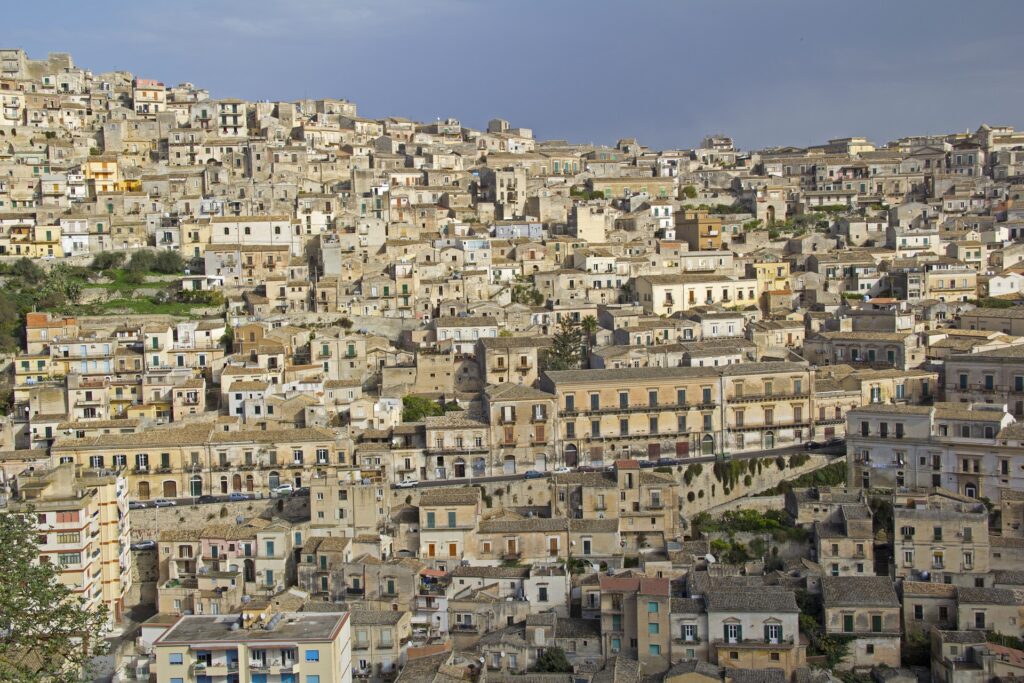 Perched on a hill, with its old houses and churches all close to each other, illuminated in the evening by the warm light of street lamps, the village is a sight not to be missed. Remember, Modica stands out in low and high Modica, you will have to go to high Modica, which is the historical part of the city. An interesting detail is that almost all of these baroque centers are located in the hills. In fact, the aristocracy of the time preferred to stay in the hills, enjoy the landscape and find some refreshment from the torrid Sicilian summers.
Tip from Topsecretsicily: If you wish, you can book a convenient guided tour that includes visits to Ragusa Ibla, Modica and Scicli, the 3 pearls of Sicilian Baroque, or a tour of Commissario Montalbano. You will be picked up directly from your vacation home or hotel if you are in the Catania, Syracuse or Taormina areas.
Alternatively, you have the opportunity to have a culinary experience at a local's home, savoring authentic recipes kept in family books.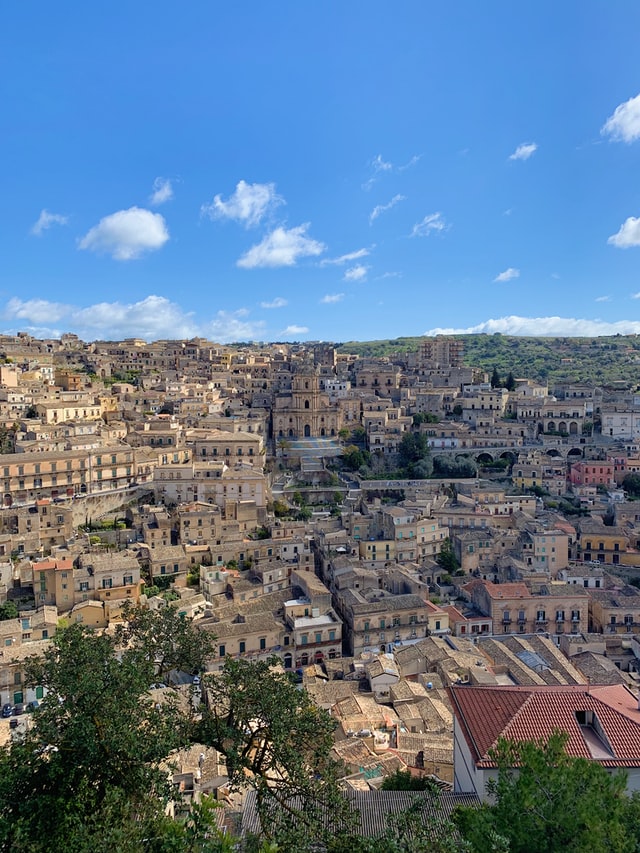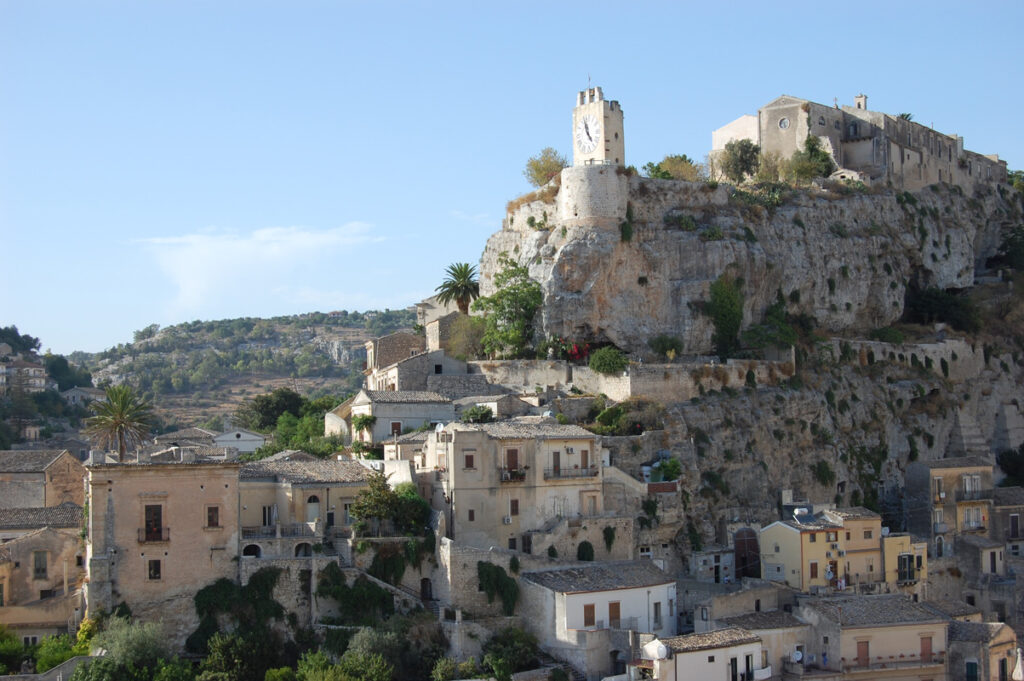 1. Cathedral of San Giorgio
The Cathedral of San Giorgio is a UNESCO World Heritage Site and is often referred to as a symbol of Sicilian Baroque. It was built around 1600/1700 and has an overall height of 62 meters. You can visit the Duomo every day, entry is free.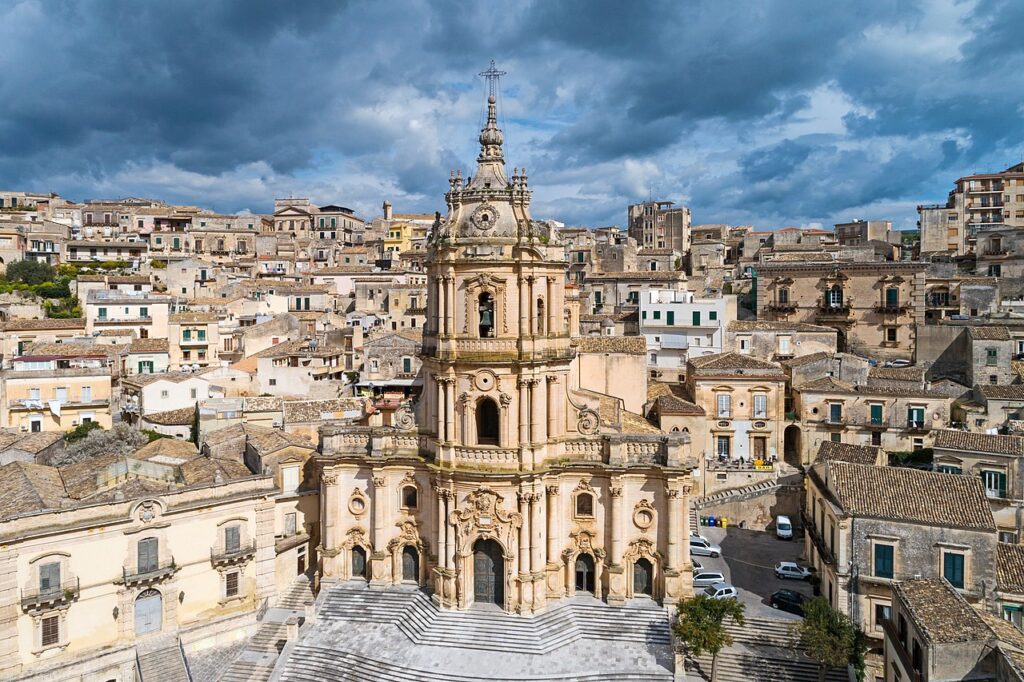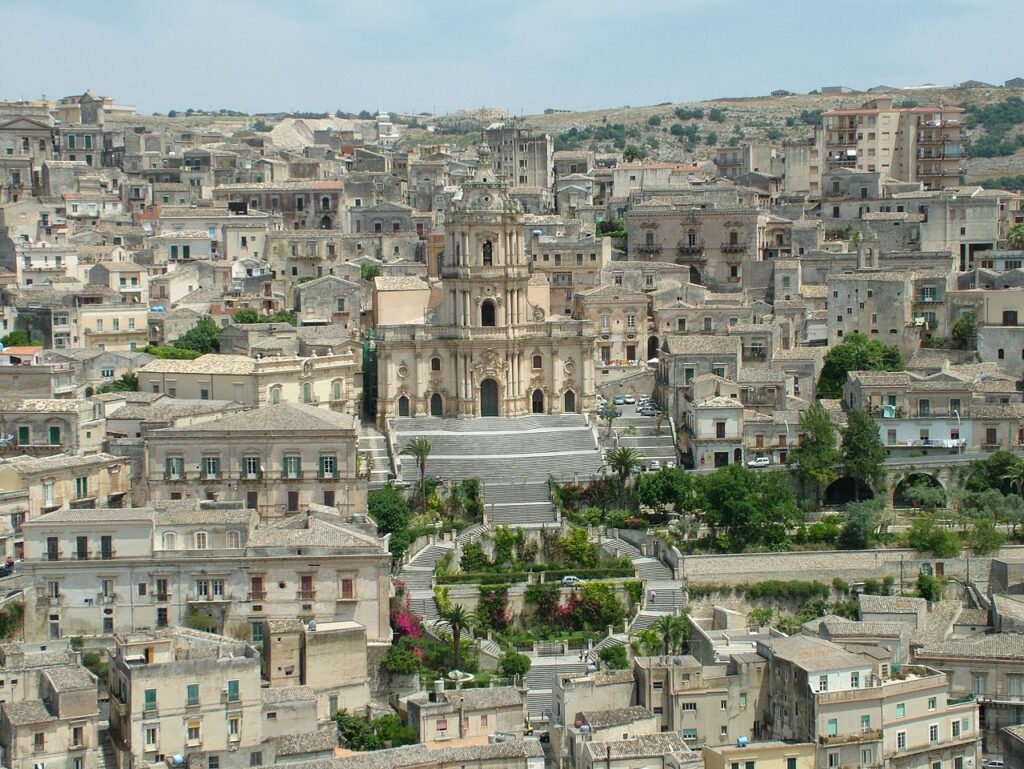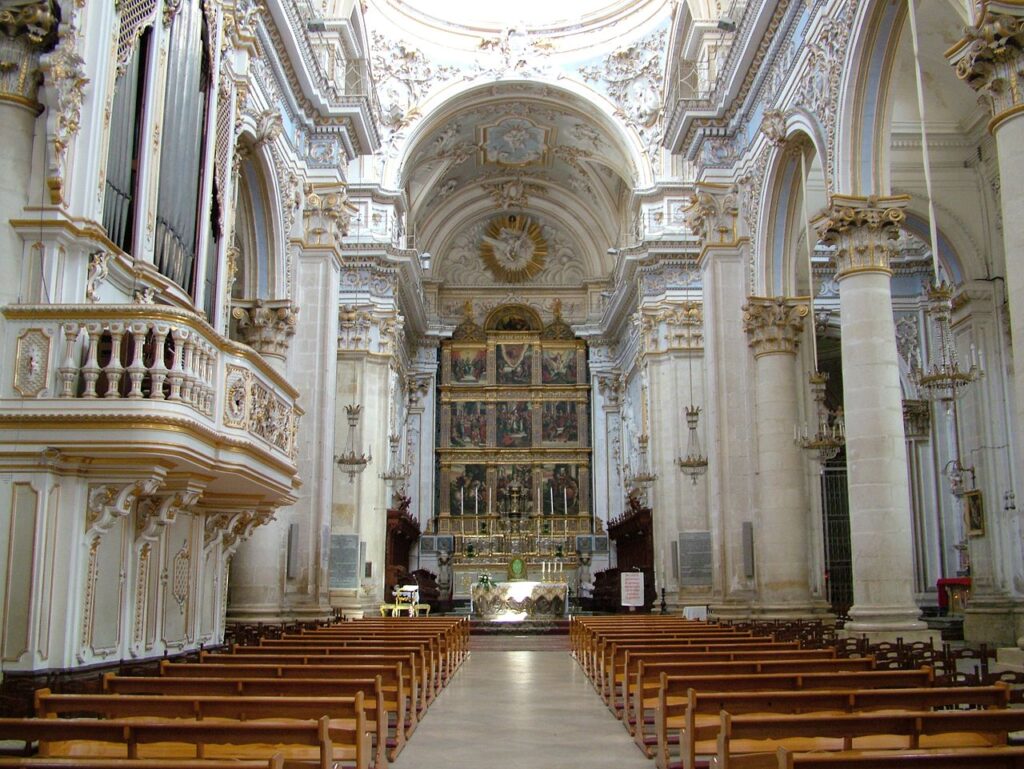 2. Church of San Pietro
St. Peter's Church was built around 1300, so it is even older than St. George's Cathedral. It too has been declared a UNESCO World Heritage Site and is embellished with a large staircase and 12 statues, representing the 12 apostles. You can visit it for free every day.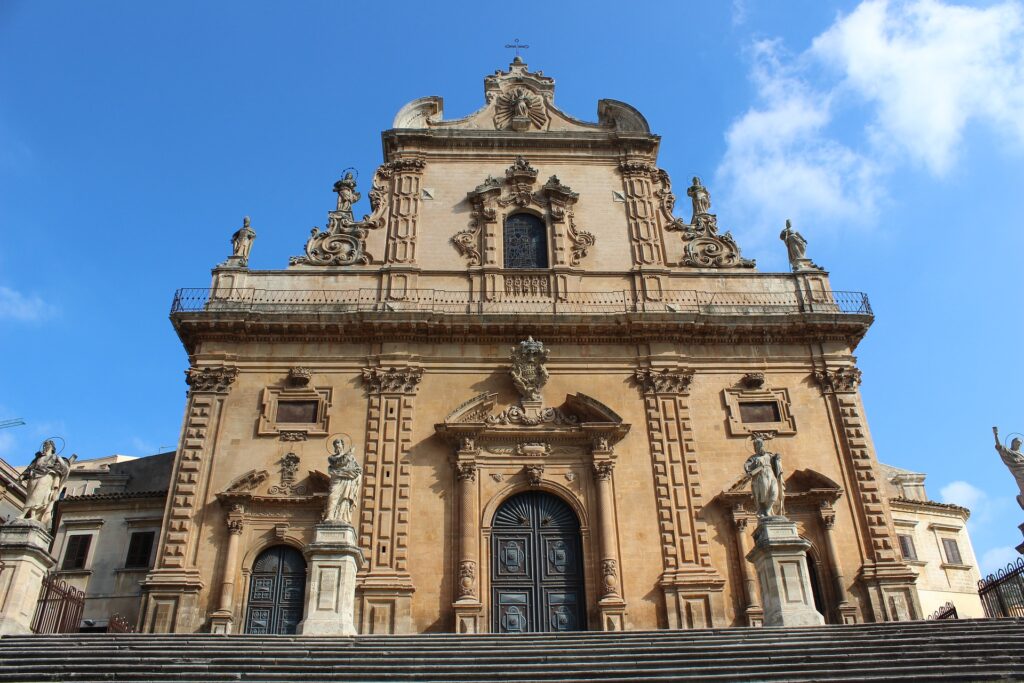 3. Salvatore Quasimodo birthplace
It was in this house that Quasimodo, who also won the Nobel Prize for literature, was born. Here he did not live long, but you will still find a lot of furniture and objects that belonged to the poet, and you will have a beautiful view of Modica. You will also be able to listen to the recording present on an old tape, where Quasimodo recites some of his poems.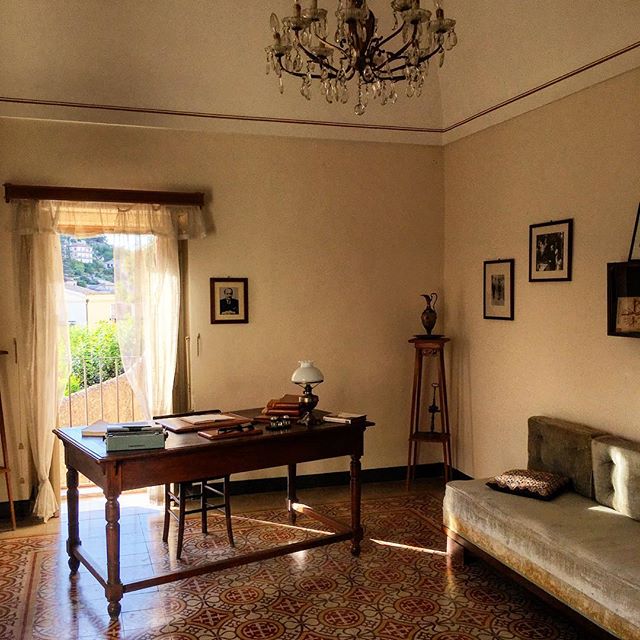 4. Rock Church of San Nicolò Inferiore
Very impressive is the 12th century rock church of St. Nicholas, which was discovered by accident in 1987. Think at the time it was used as a garage for a private home until from the plaster, signs of paint began to show, and then it was upgraded and preserved. The church is carved into the rock and you will find Byzantine frescoes and a baptismal bowl. It is the oldest church in Modica and the ticket costs only 2.50 Euros.
5. Stroll through the alleys of Modica
Getting lost in the alleys of Modica is definitely an experience to do. You can slowly enter the streets in front of the church of San Pietro and then climb higher and higher. As you can see from the photos, the view you have of the city is magnificent and you discover many beautiful hidden corners and houses carved into the rock.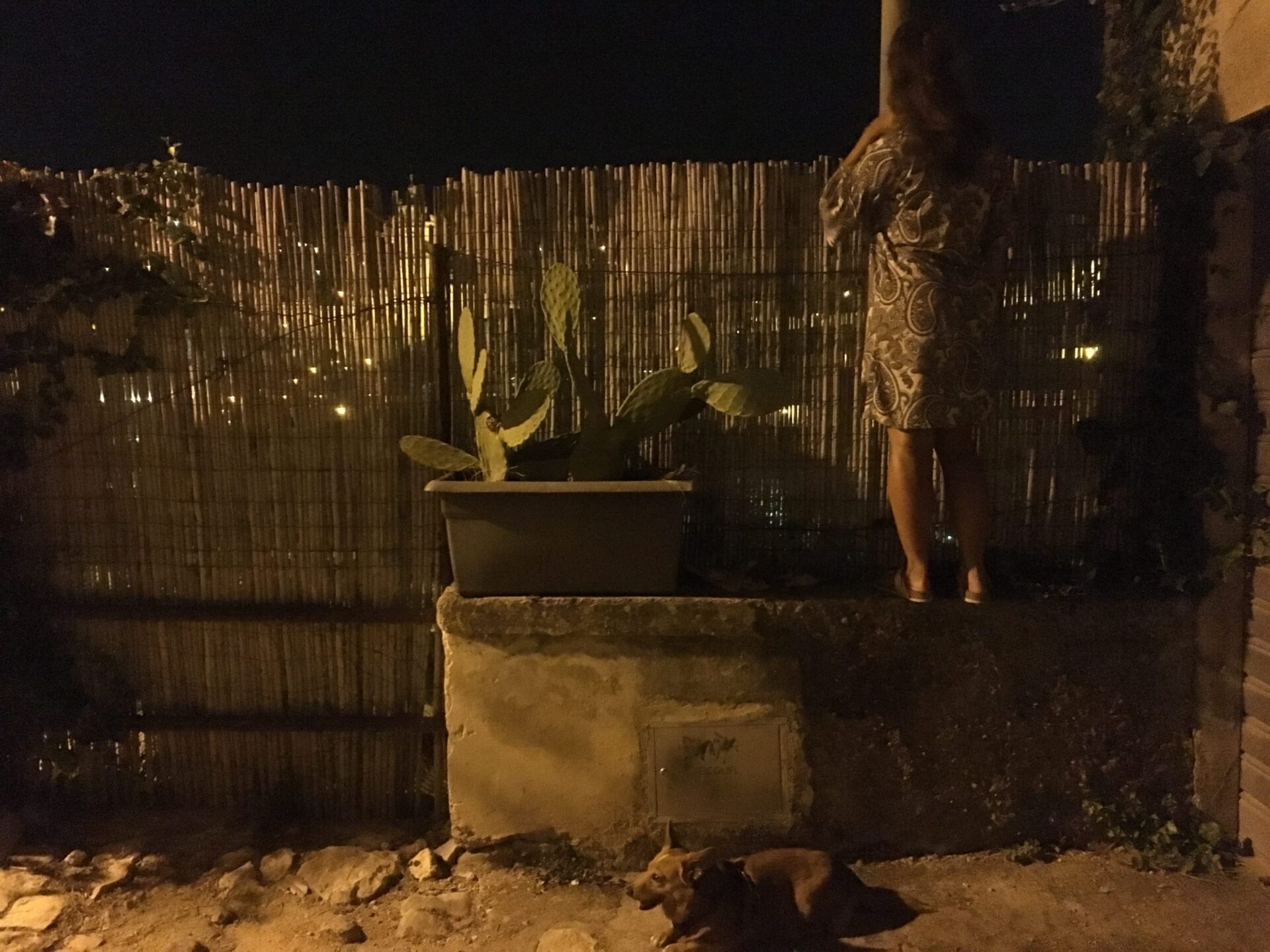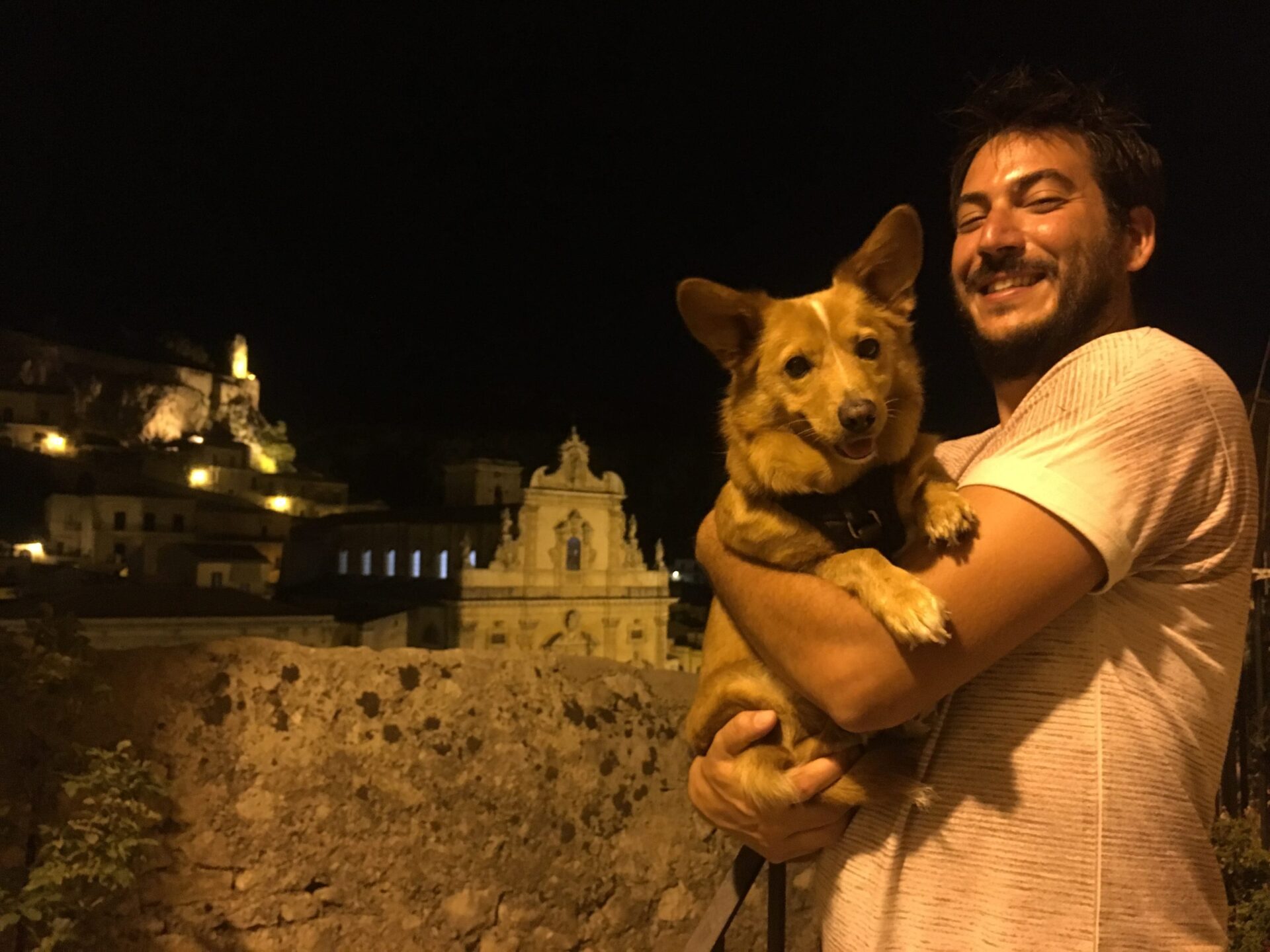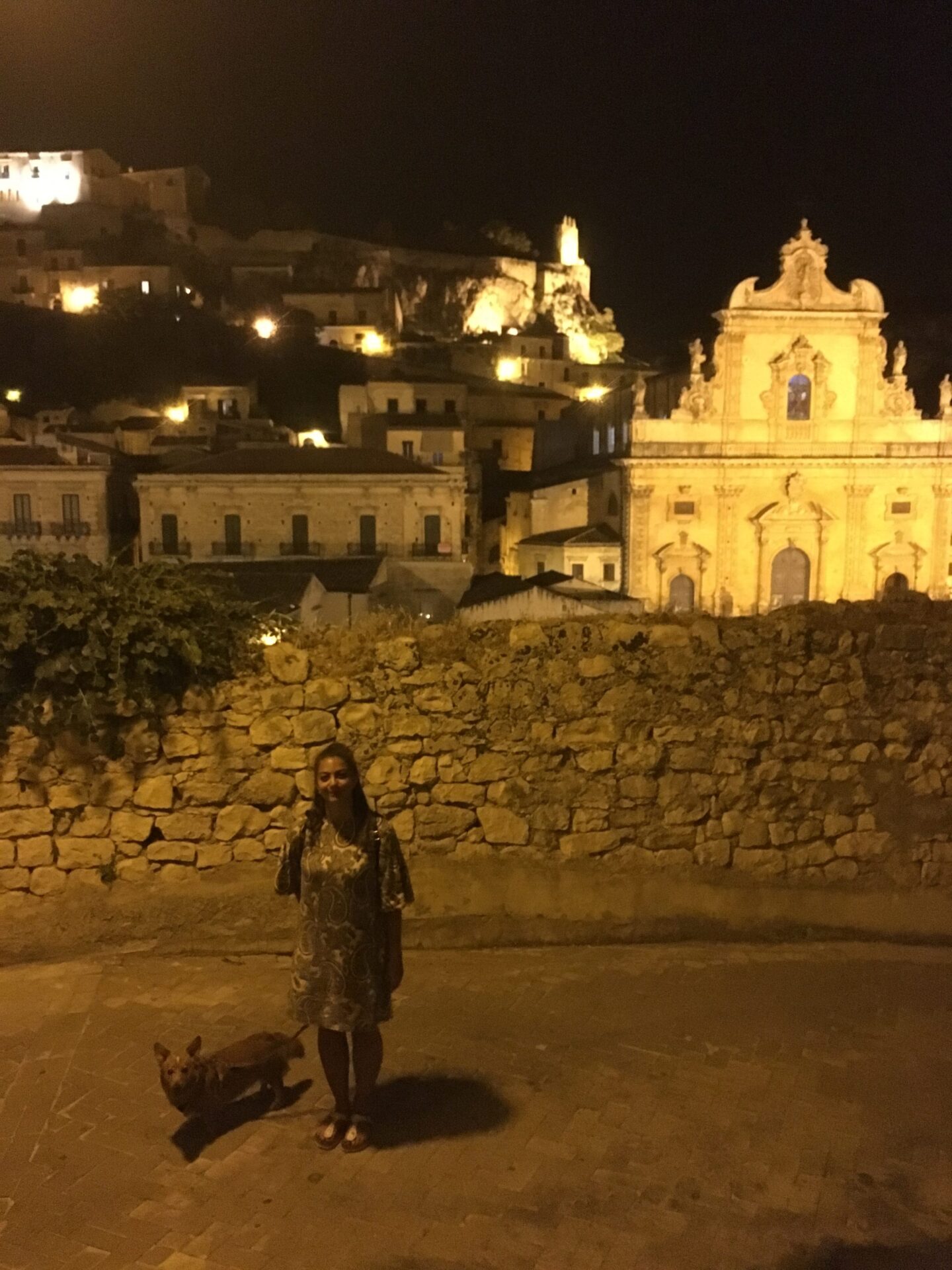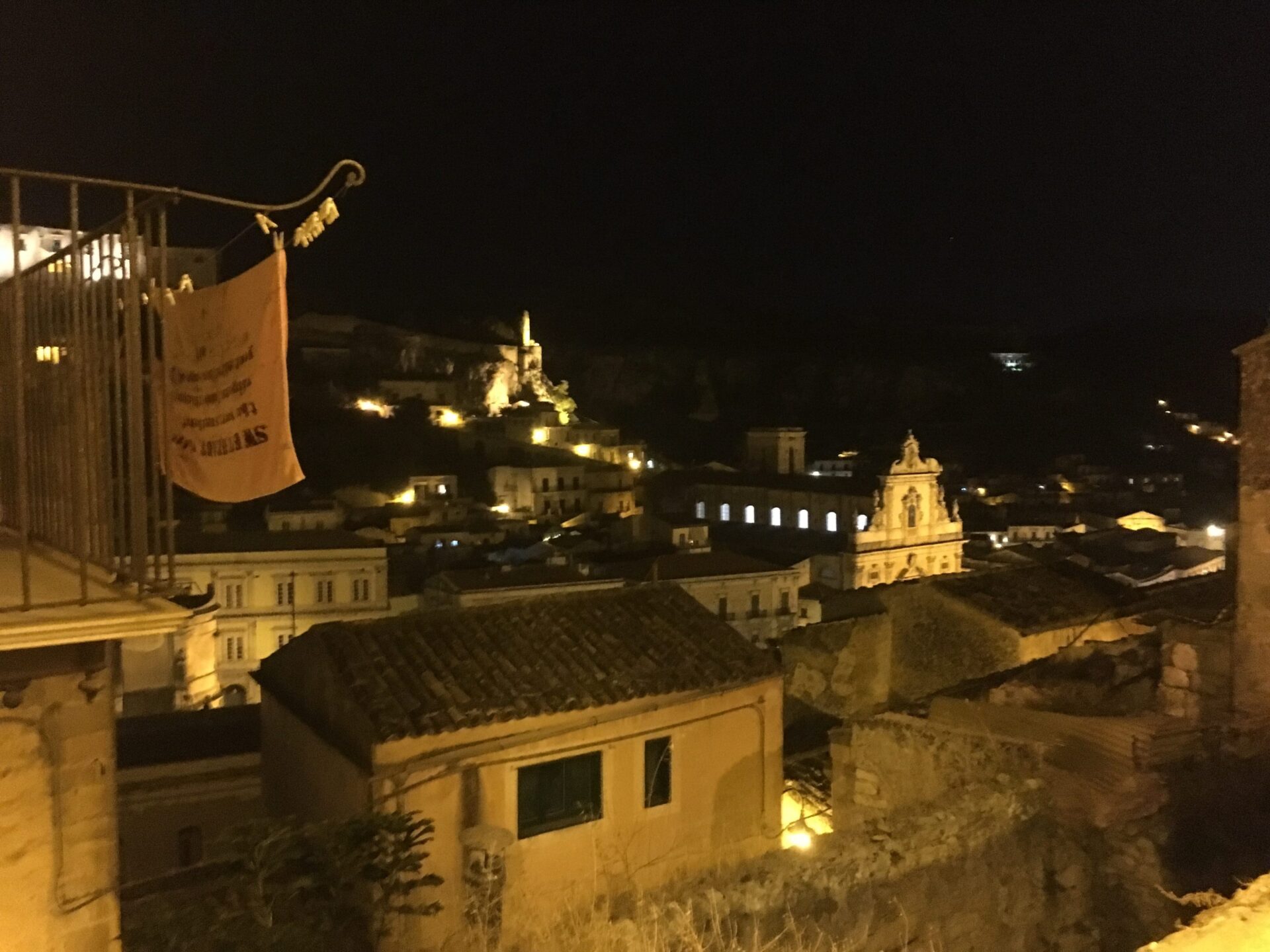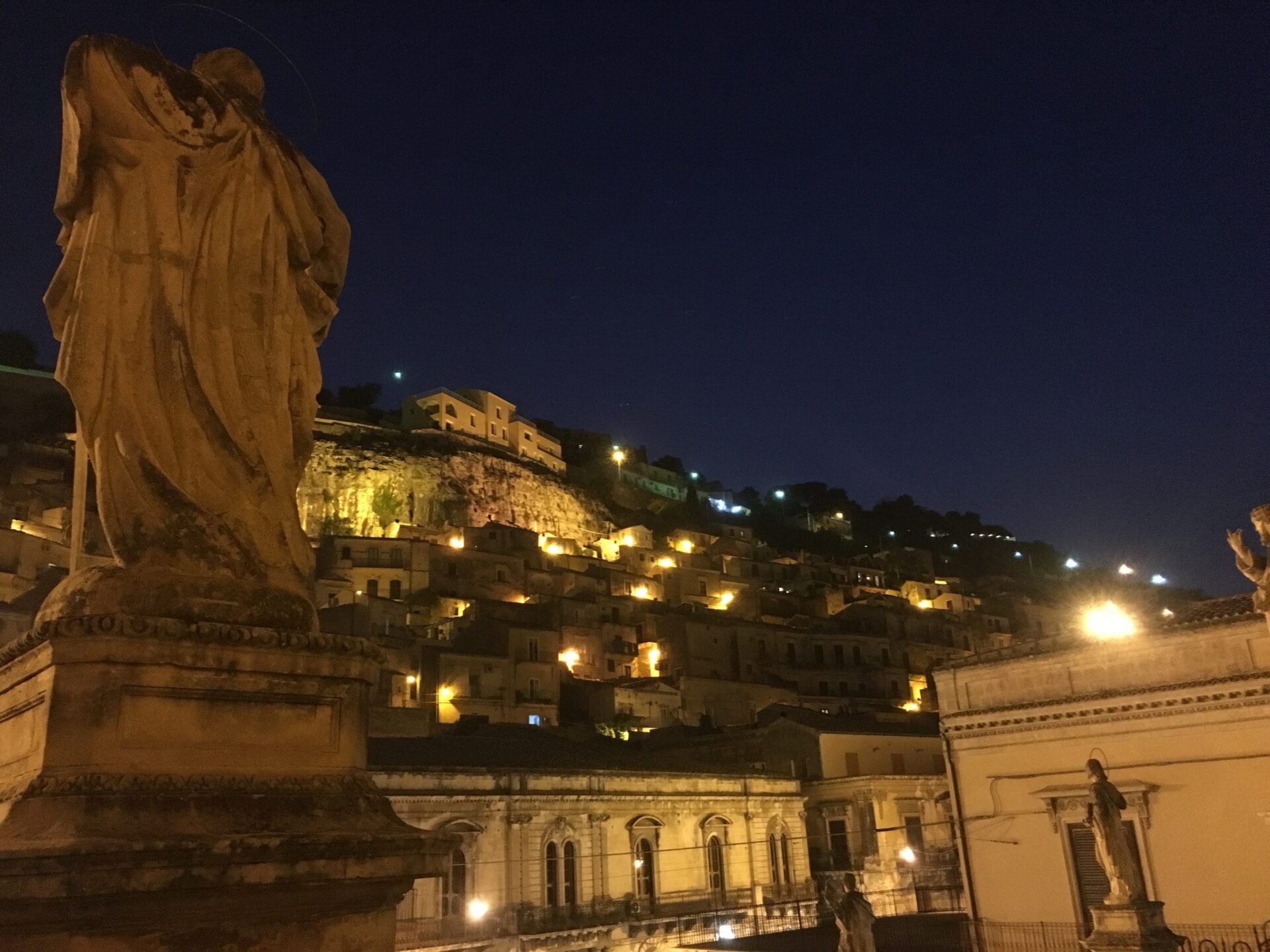 5. What and where to eat in Modica
The typical product par excellence is definitely Modica chocolate. What's special about it? It has a sparkling taste and thinks that it is based on an ancient recipe, which the Spaniards took from the Aztecs and then brought to Modica during the colonization.
Here you find the typical dishes of Ragusa and surroundings (Modica is in the province of Ragusa) and here instead i typical Sicilian dishes and products in general.
As for where to eat or have an aperitif in Modica, the very good Dairy bar with the famous cream of ricotta.
In the evening you can go to the al il Cappero restaurant , where you can try the typical ricotta ravioli with pork sauce.
Activities loved by tourists in the surrounding area or in Sicily in general
Interactive map of Modica – Points of interest in purple
To locate yourself once in the area, click on the enlarge symbol in the map at the top right.
What to see around Modica
Modica is part of the province of Ragusa. Here you find the most beautiful places to visit around Ragusa .